The Hybrid Rice Technologies for Seed Industry (HRTSI) Cluster conducted a  field day at IRRI Headquarters as part of the institute's continuous efforts to provide the latest advancements in hybrid rice breeding. The event, held  24 March,  was attended by a total of 30 IRRI researchers and scholars.
"The Hybrid Rice Field Day is an important activity that helps all the researchers and senior managers to understand and appreciate the advances in hybrid rice breeding and by showcasing promising pipeline hybrid products," said Jauhar Ali, the HRTSI cluster lead. "It also helps young researchers understand the research efforts behind the products.
"Promising two-line hybrids were demonstrated including the newly released IR134554H in the Philippines." Dr. Ali added. "We showcased the low-carbon footprint hybrid rice under transplanted and puddled DSR conditions. Hybrid rice seed production plots were also demonstrated. For health and nutrition, we are developing arsenic safe  hybrids, low-glycemic hybrids, and high-zinc rice Hybrids."
Other plots featured during the field day were source nursery, seed purification, and hybrid rice seed production. 
The program  also held a  sensory evaluation of six  selected rice hybrids where the participants assessed the  grain and cooking quality of the promising pipeline hybrids and scored them against the checks.
The Hybrid Rice Field Day was also graced by IRRI Director General Jean Balie and RBI Department Deputy-Director Sankalp Bhosale.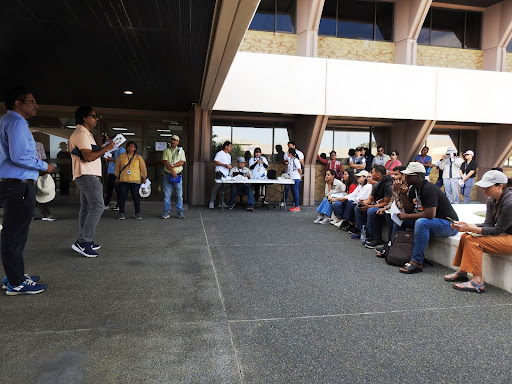 Dr. Sankalp Bhosale giving the welcome remarks.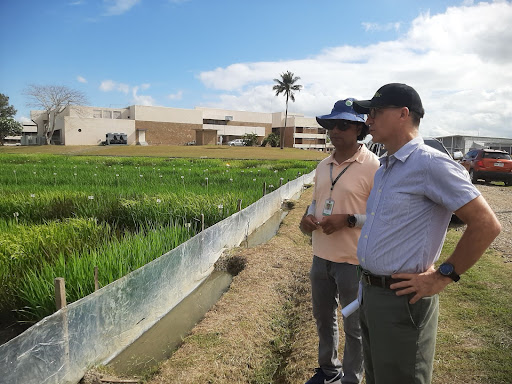 IRRI's Director General, Dr. Jean Balie (right), and Dr. Sankalp Bhosale (left), at the Stage 1 & 2 trial plots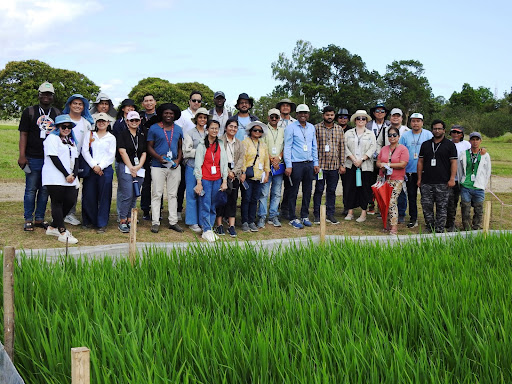 The participants at the hybrid rice seed production plots.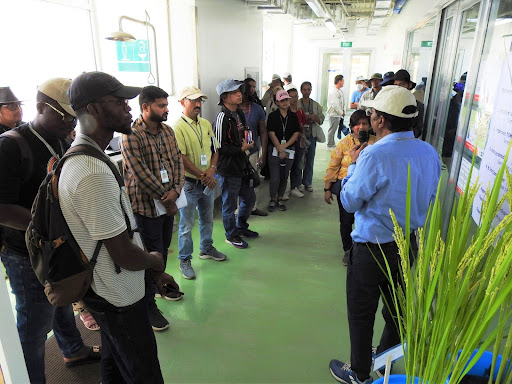 Dr. Jauhar Ali explaining the Two-Line experiment at the Plant Growth Facility (PGF).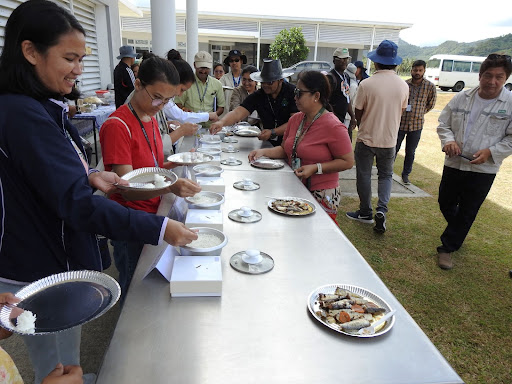 Sensory evaluation of six selected hybrids.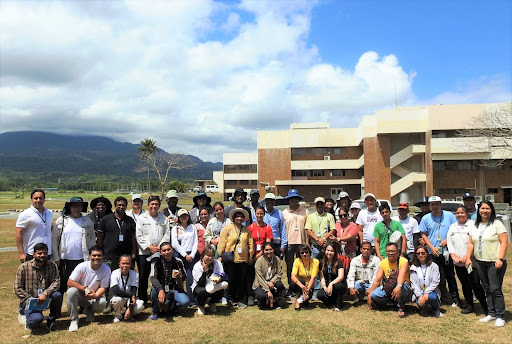 Hybrid Rice Field Day 2023 participants.